About Me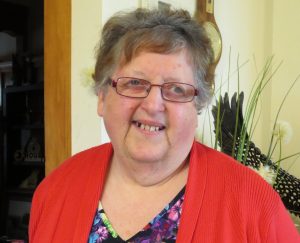 With more than 40 years experience in the cake decorating business, Mosgiel–based cake creator and designer Margaret Crawford-Warden of Cakes For All Occasions can provide the perfect cake for your special occasion whether it be a Wedding (our speciality), Birthday, Anniversary, Graduation, Reunion, Engagement, or Christmas.
Margaret has seen many changes over the years in design and styles of cakes. Margaret has created her own wedding cake designs seen in NZ Bridal magazines, and at local wedding expos.
We are home-based currently registered and licensed with the Dunedin City Council.
Margaret holds a 167 food handling certificate.
We offer 32 cake flavours including 8 Gluten free and 3 Dairy Free, and 10 cup cakes, all made to homemade recipes and the freshest of ingredients with each order received, with a personal delivery to your venue or to your local home address.
Margaret's cake-making career began humbly, with her taking night classes at the Taieri High School. Her incredible baking abilities were quickly recognized, starting with family and friends, however she was soon making cakes for people all over the Taieri and Dunedin. Margaret has done Cakes ordered by clients from different parts of New Zealand for their sons and daughters studying at Otago University or Otago Polytechnic, plus orders received from Australia, England, Thailand, Germany, Sweden, and America.
We cater for all styles and tastes, no matter how large from a simple design to something fancy whether it is a small cake, Cakes For All Occasions can create it incorporating anything from one tier to 11 tiers. Whether yours is to be a modern design requiring a moist chocolate mud cake, carrot cake, or banana cake, or you want something more traditional, such as a fruit cake, Margaret will make a delicious cake to suit you, either for your wedding or another special occasion. Fruit cakes must be ordered at least 2-3 months before required to mature.
Margaret's fruit cake is a specialist using a recipe which was handed down by her late mother.
We offer a fantastic cake tin and cake stand hire service including a cake fountain and stand with accessories offered to our local clients. We are the only business in the Dunedin area to do so.
We also offer an elegant 3 piece archway, ideal for outdoor weddings and receptions.
Margaret is a member of the New Zealand Cake Decorators Guild since 1987 and the founder of the Taieri Plains Cake Decorators Guild in 1993, brides can be rest assured their cake will look equally as good as its taste.
Bookings are by appointment only.
Opening hours: Monday to Friday 10am-4pm
Please make contact if you need an appointment outside these hours.