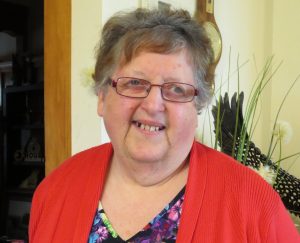 With more than 40 years' experience in the cake decorating business, Mosgiel based cake creator and designer Margaret Crawford-Warden of Cakes for All Occasions "CAKE TALK WITH MARGARET" can provide you the perfect cake for your special occasion whether it be a wedding (Our speciality) Birthday, Graduation, Reunion, Baby Shower / Christening, Corporate, School Anniversary, Wedding Anniversary, Engagement, Christmas.
Margaret has seen many changes over the years in design and styles of cakes from bridge work etc, now very plain to modern designs — naked cakes are proving popular.
Margaret has created and designed her own wedding cake designs seen in NZ bridal magazines and at local wedding expos, including her own wedding cake.
Margaret's original design– her own wedding cake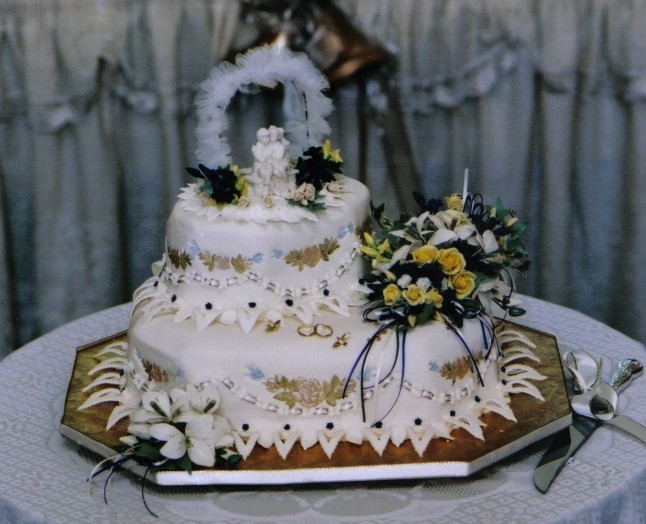 Margaret holds a 167-food handling certificate. -home based– registration and license will be upgrading with Dunedin City Council in due course.
Margaret offers 32 cake flavours including 8 Gluten free and 3 dairy- free + cupcakes, all made to homemade recipes with the freshest of ingredients from NZ outlets with each order we receive.
We will do a personal delivery on request from the client, — whether it been a wedding or birthday venue, or to your local home address or to a university hall of residence, charges will apply.
Margaret's cake-making career begun humbly, with her taking night classes at the Taieri High School (now Taieri College) in 1978. Margaret got hooked from the beginning.
Her incredible baking abilities were quickly recognized, starting with family and friends, however she was soon making cakes for people all over the Taieri and Dunedin.
Margaret has done birthday cakes ordered by clients from different parts of New Zealand for their sons and daughters studying at Otago University or Otago Polytechnic, plus orders received from Australia, England, Thailand, Germany, Sweden, and America.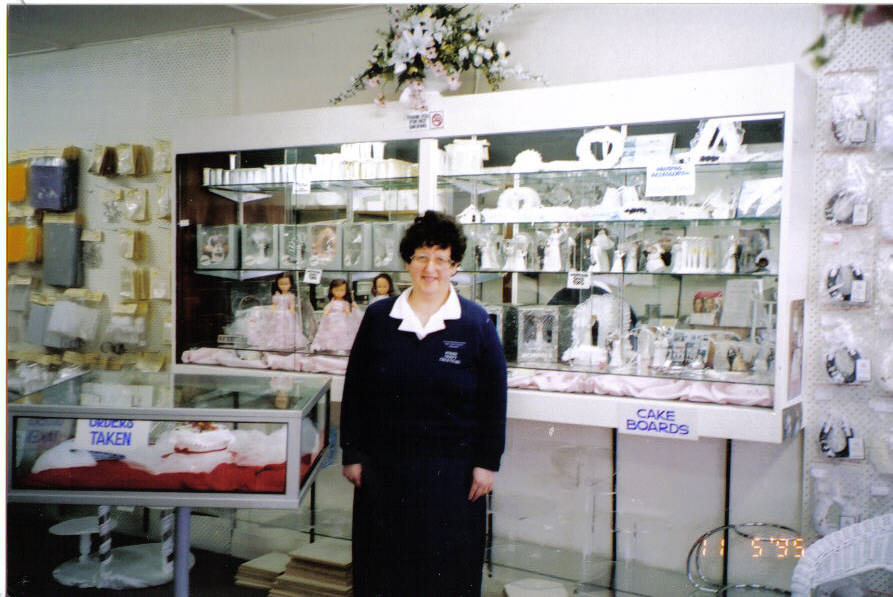 Margaret owned a cake decorating specialized shop for 10 years at 5 Factory Road, Mosgiel called "Sugar Craft Creations" where she stocked a wonderful selection of cake decorating equipment never seen before in New Zealand equipment imported from England, and Jem cutters from South Africa, being the sole supplier of Orchard Products, Cel Cakes, Patchwork Cutters, plus Cake Art. From 1990 her late husband John and her got started from small beginnings.
We supplied cake decorator's all-over New Zealand from Kerikeri to the Bluff with Mail order. Now cake shops all over New Zealand stock these cake decoration tools.
Margaret first cake demonstration was in 1991 at the Gore NZ Cake Guild Conference with the Orchard and Jem products.
Margaret met up with 3 of the suppliers whom visited New Zealand and toured around the country with them to cake guilds & conferences, in 1992-1995 & 1998 the local paper called the Taieri Herald made a write up to say "Cake Shop Tours New Zealand" in 1995 with Margaret & now the late David Ford from Cel cakes. Margaret demonstrated at our store with a large crowd then again in a Mosgiel hall where she was made an honoury member of the Taieri Cake Guild. The next day our NZ tour begin stopping at Oamaru-Christchurch over to Greymouth for the 1995 NZ cake conference where Margaret Ford demonstrated her Cel products and Margaret was the only shop at this conference with car full and trailer of cake equipment -a very busy weekend. Also meet Jill Mayhew from Jem Cutters in 1992
We cater for all tastes and styles, no matter how large from a simple design to something fancy whether it is a small cake Cakes For All Occasions "Cake Talk With Margaret" can create it incorporating anything from one tier to 11 tiers. Whether yours is to be a modern design requiring a moist chocolate mud cake, carrot cake or banana cake or you which to have a more traditional cake such as a fruit cake. Fruit cakes need to be ordered in advance -2-3 months as ahead to mature to its best flavour.
Margaret's fruit cake is a recipe handed down by her late mother, also she has now a quick fruit cake recipe for those whom need a fruit cake quickly ideally at least 3-4 weeks' notice to mature.
Margaret was a member of the New Zealand Cake Decorating Guild from 1987 up to 2020, founder of the Taieri Plains Cake Decorators Guild in 1993.
Brides can be rest assured their cakes will look equally as good as its taste.